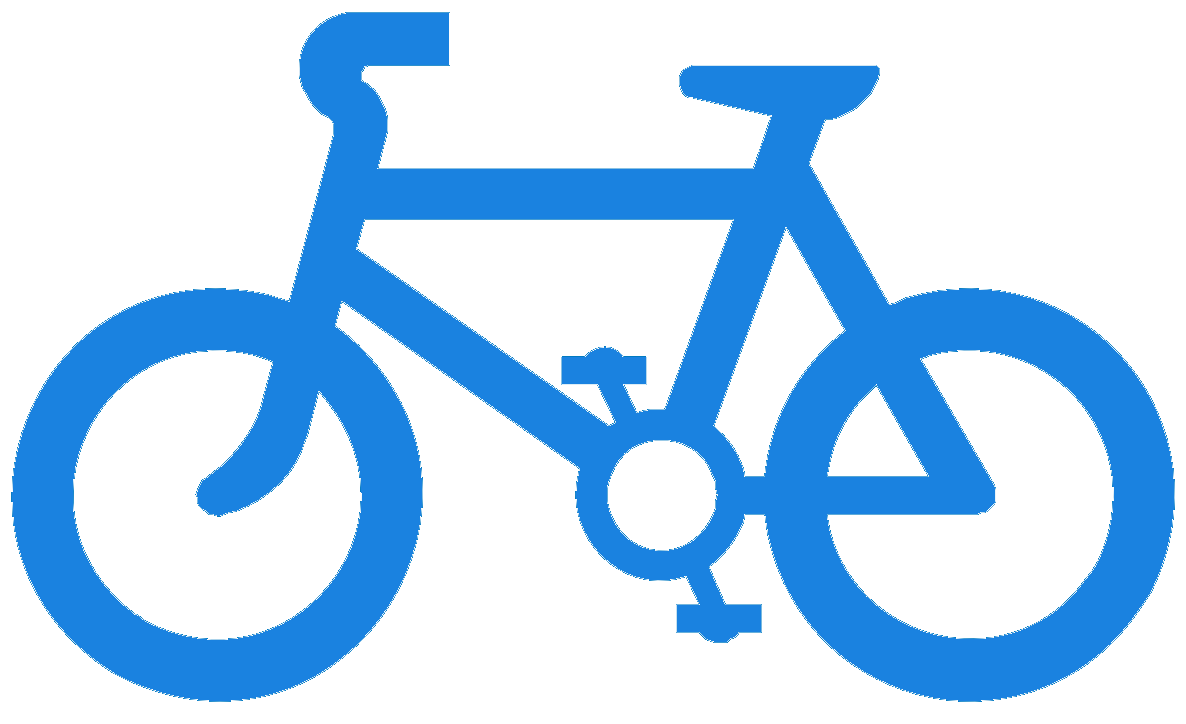 It is a similar picture for
cyclists
. Liverpool has the worst rate of cyclists reported killed or seriously injured per 100,000 population out of the 36 metropolitan boroughs. All of the five Merseyside boroughs (highlighted in black) are in the bottom third of the rankings. More details are at
wacm.org.uk/54.html
.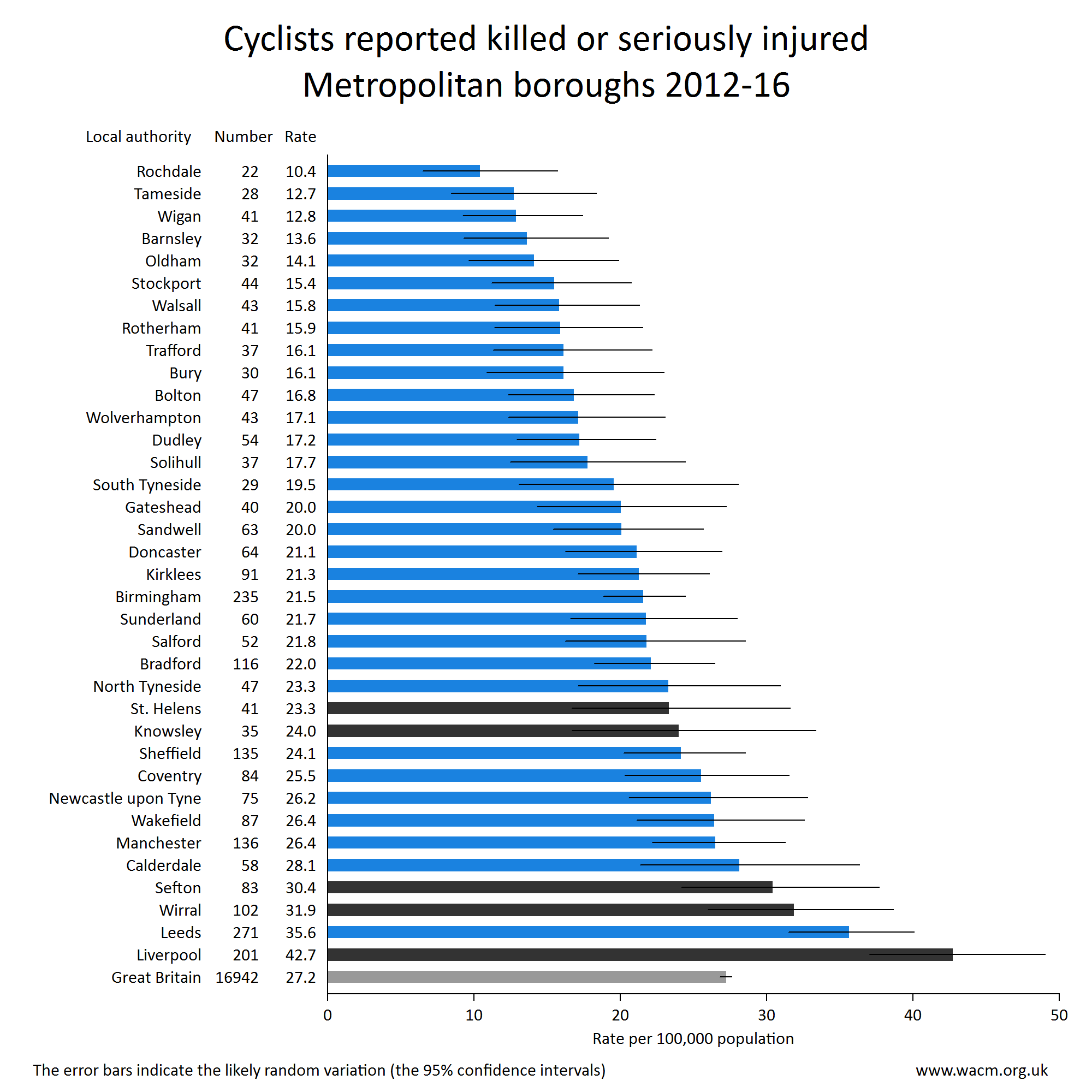 These figures come from an analysis of the latest road casualty data released by the Department for Transport.
Liverpool's poor position
Liverpool is not just the worst of the English metropolitan boroughs - it is the worst by some way. The reasons for this are not clear. They might be clear if Liverpool City Council had completed its Scrutiny Inquiry into its poor casualty figures. The Inquiry was announced in 2014, and took evidence at a number of hearings, but it never produced a final report - see
wacm.org.uk/27.html
. This suggests some fundamental cultural problems within Liverpool City Council.
Merseyside Police improvements needed
Three members of Merseyside voluntary groups recently met Jane Kennedy, Merseyside Police and Crime Commissioner, and discussed concerns about the new regional road safety strategy. Whilst the vision of zero deaths and the interim target reduction are good, many are concerned that the measures included in the strategy will achieve little.
Jane Kennedy was pressed:
to review the Merseyside Police guidelines on enforcement of 20mph speed limits - these refer to obsolete national guidance - see wacm.org.uk/56.html
to stop Merseyside Police vehicles being parked illegally on pavements (driving on to a pavement to park is an offence except in an emergency or where signs permit it). This has continued despite the death of a child in Neston, who was killed when a delivery van was driven on to a pavement to park, when she was on her scooter on the way to her playgroup - see here
to increase the use of Twitter by Merseyside Police, particularly for road safety messages, along the lines of West Midlands Police.
Meeting notes will be circulated once agreed.
Sign up for future newsletters
Sign up for future newsletters
via this link
Previous newsletter
See
Newsletter - 2 November 2017